Sign up to our newsletter to get 10% off your next purchase
Who said dogs can't be fashionable?

With Frank Barker's stunningly designed dog accessories, your furry friend can turn heads and make a statement at the park. From collars and leashes to poop bags and harnesses, Frank Barker has everything you need to show your love for your dog in style!

Frank Barker is a dog brand that has a range of designs that caters to every dog's unique personality (and size). Whether your pup is a floral or tartan kind of dog, Frank Barker has got you covered!

The attention to detail is what makes Frank Barker, Frank Barker. Not only are the accessories fashionable, but they are also comfortable and safe. The intricate design means you can wave goodbye to cuts and burns, while the padded handle provides added grip for complete control.

No more getting taken on walks by your dog!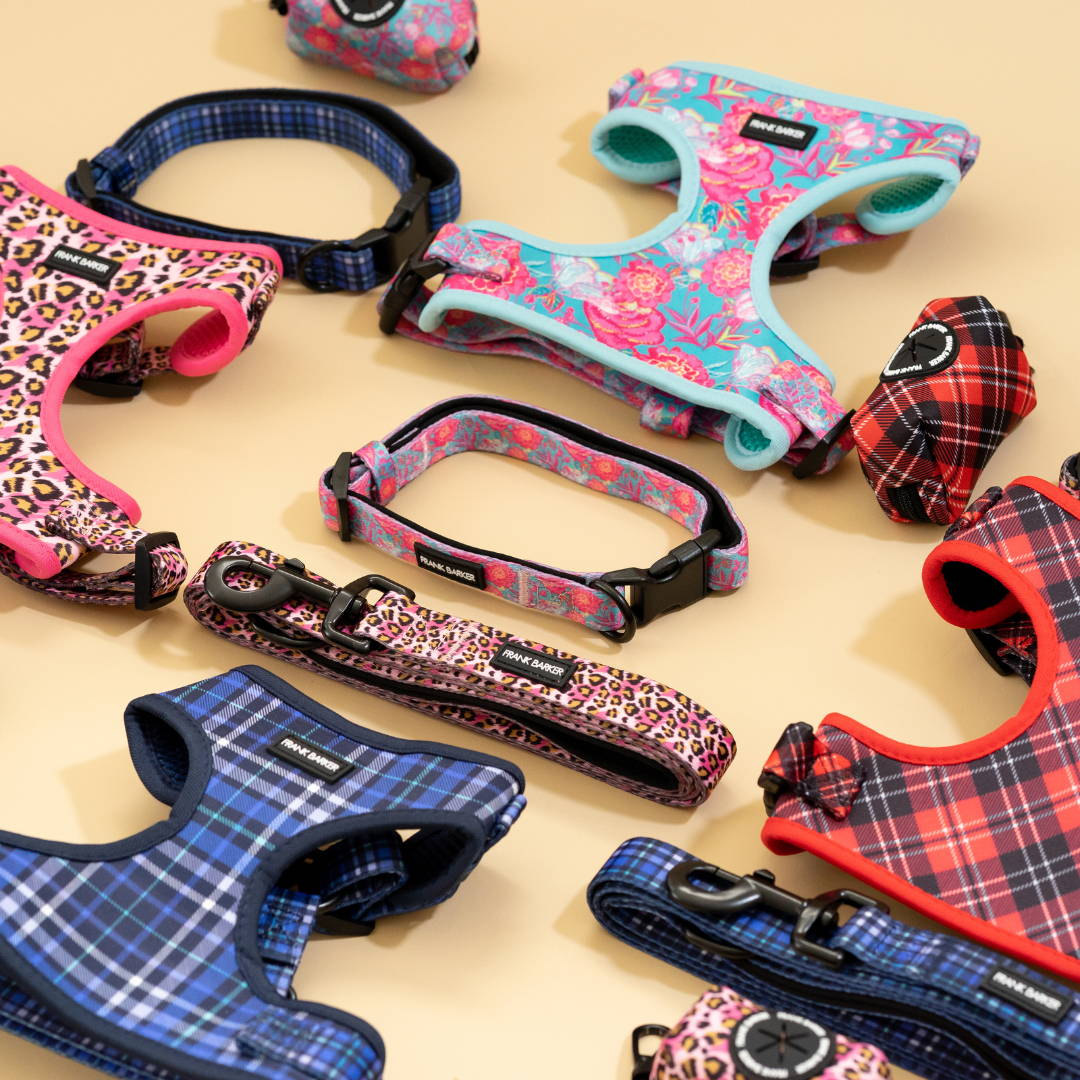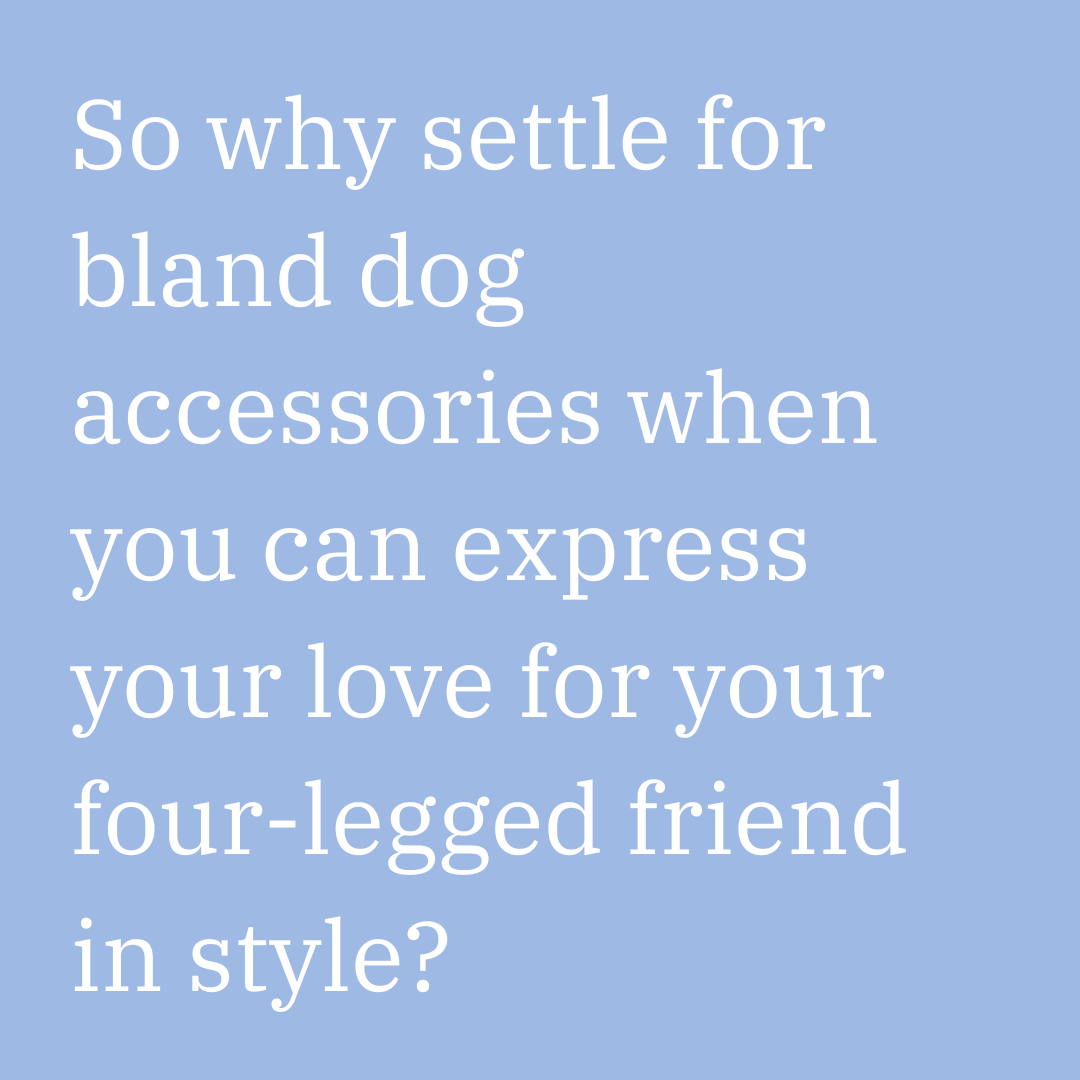 So why settle for bland dog accessories when you can express your love for your four-legged friend in style?

The coolest pooch in the park!
With adjustable collars that have hooks for tags, not only will your pooch be the coolest dog in the park but the safest!

The range of harnesses are also impressive, offering more control while keeping your dog comfortable. We only wear clothes that are comfortable, so why should our dogs not?

No more worrying about the dreaded puddle! Breathable materials are used to make the harnesses quick to dry and soft, so your furry friend stays comfortable and stylish on their walkies.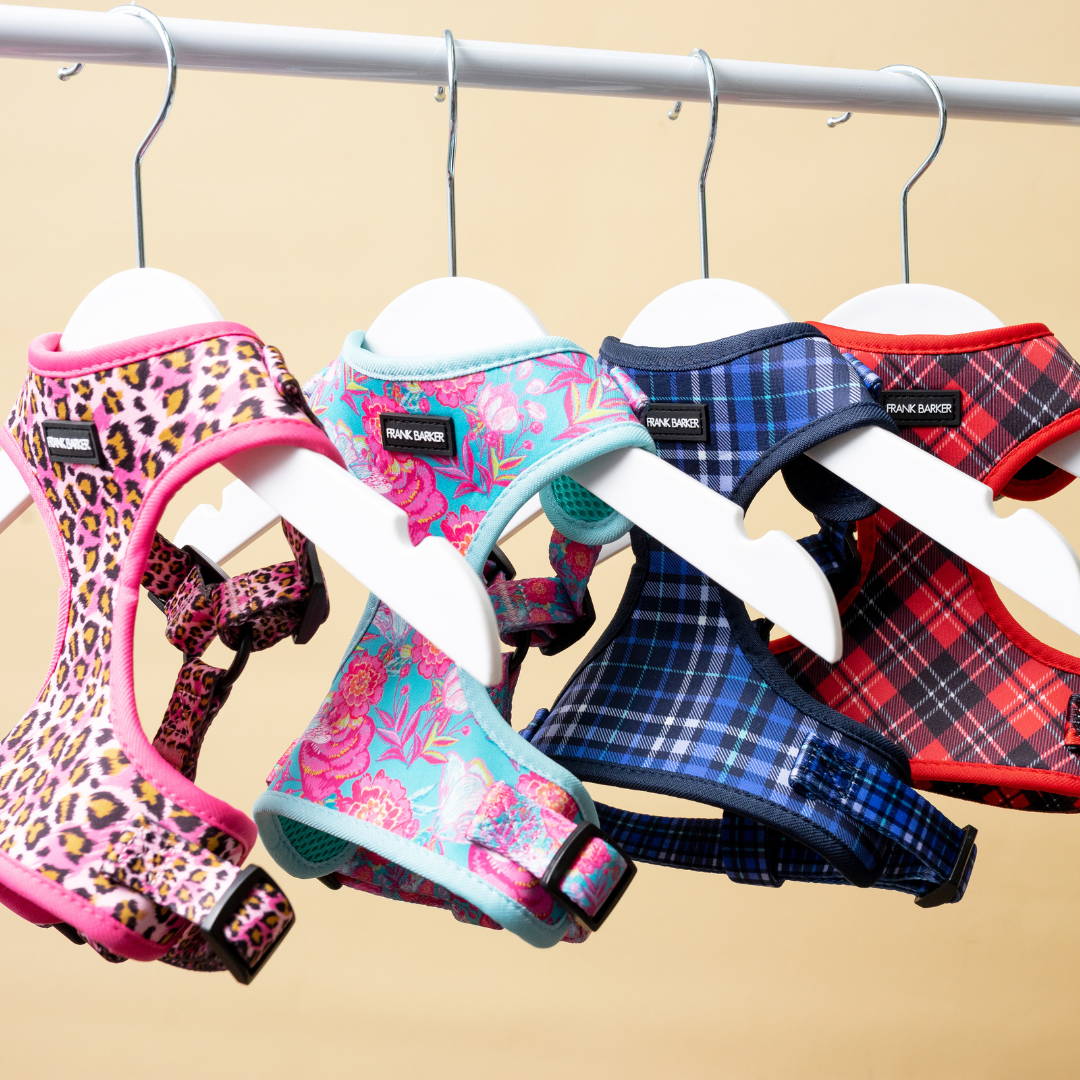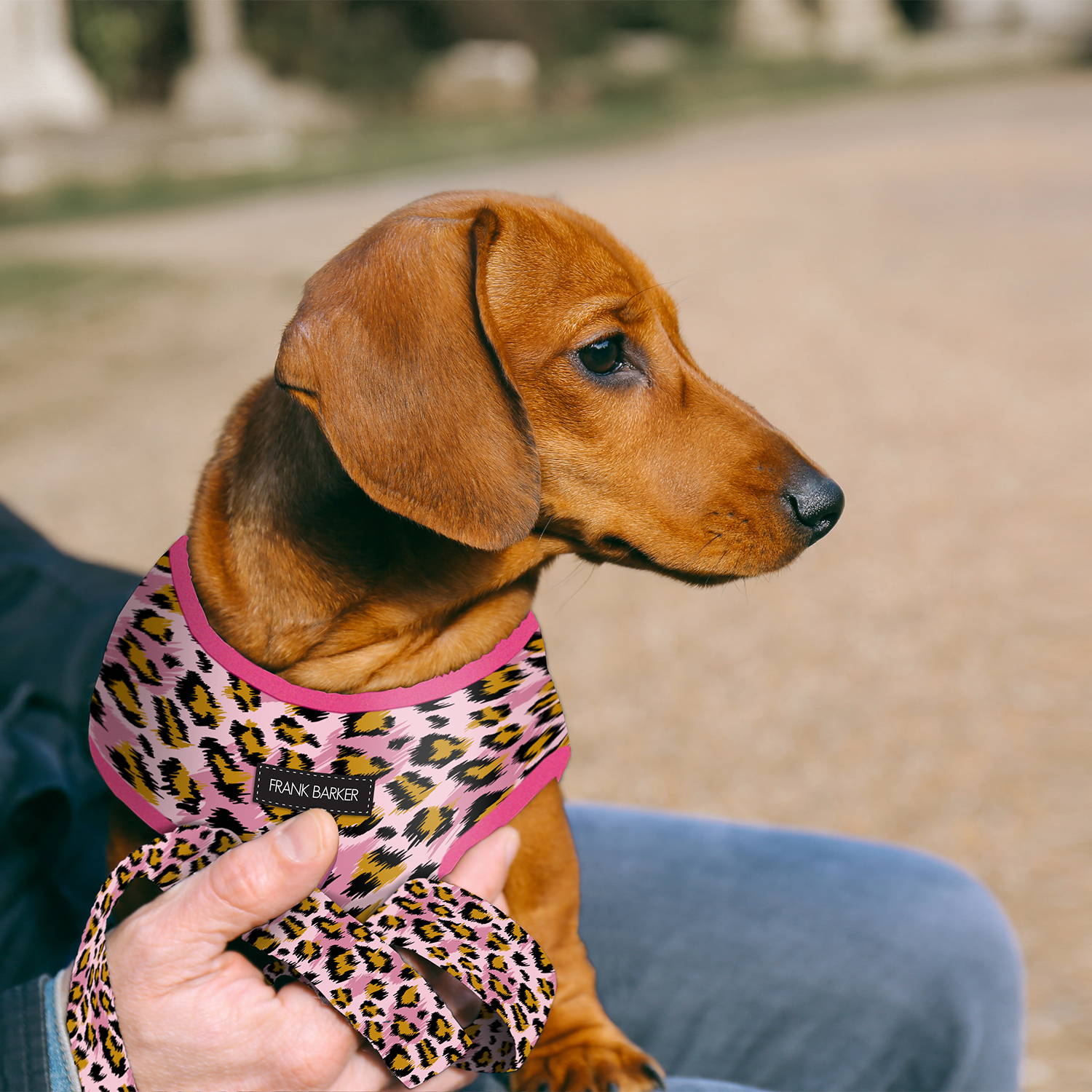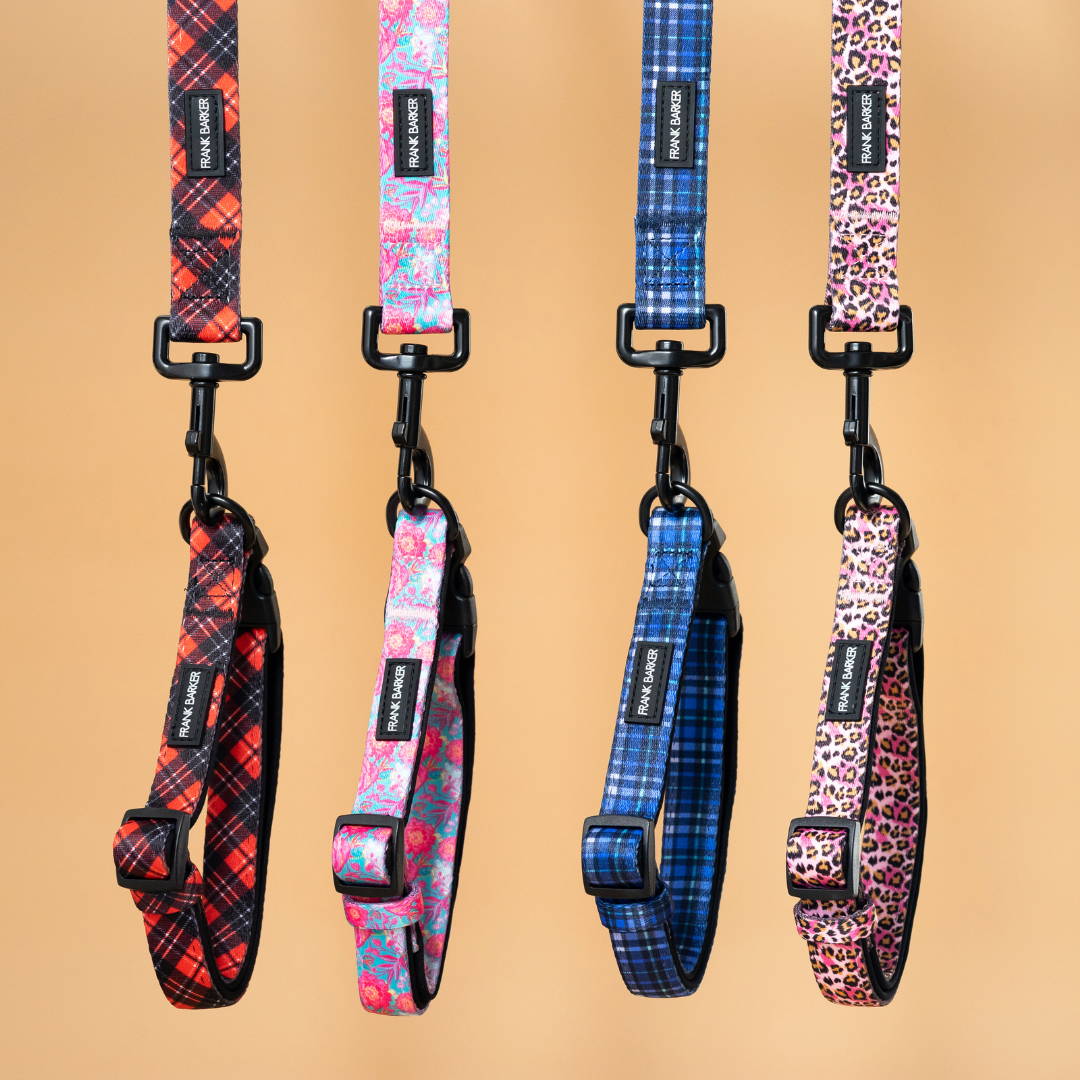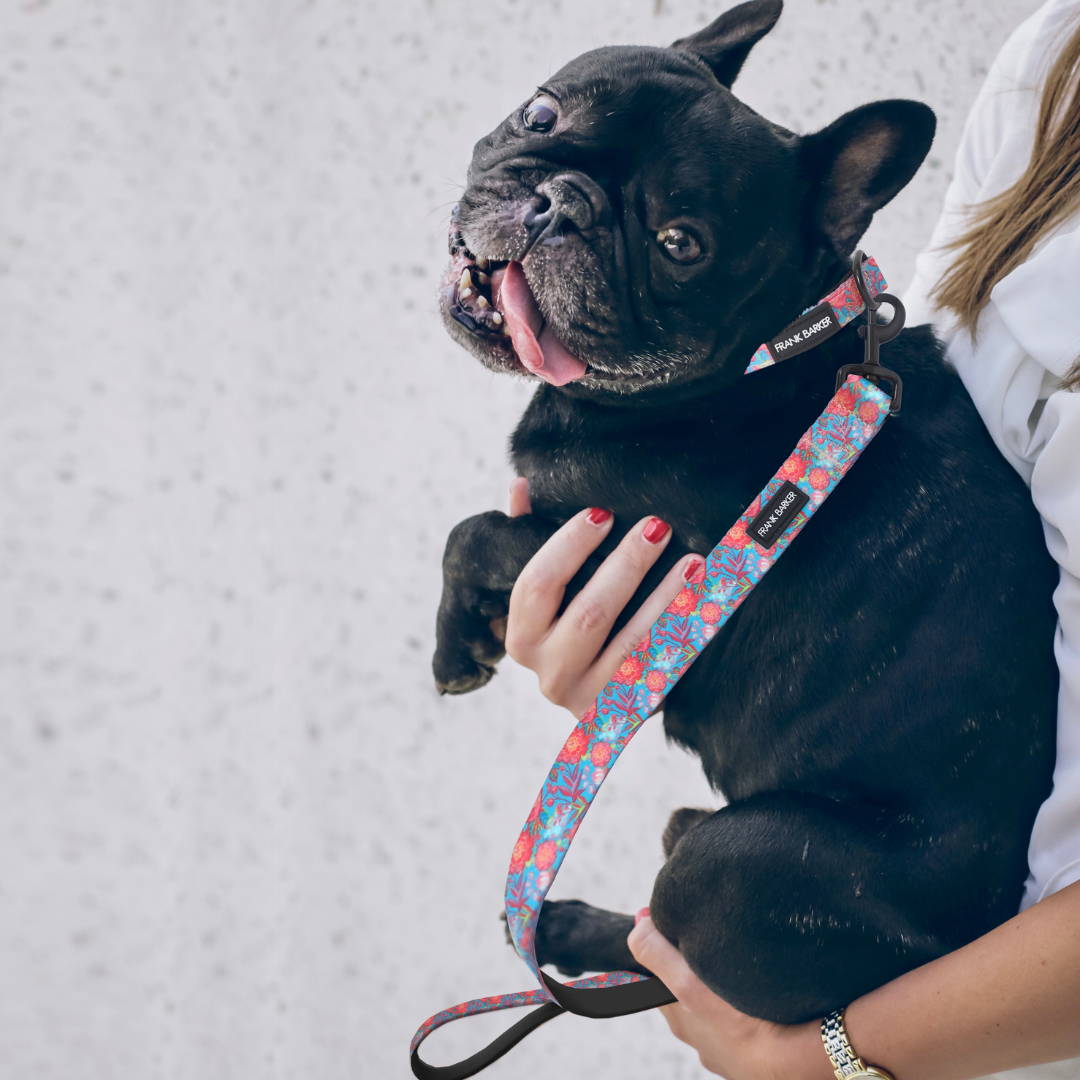 But it's not just about looking good...

Frank Barker's accessories are made from 100% premium polyester, ensuring that they last for years to come.

And the poop bag holders, while practical, are also glamorous, allowing you to store all of your poop bags in one organised holder.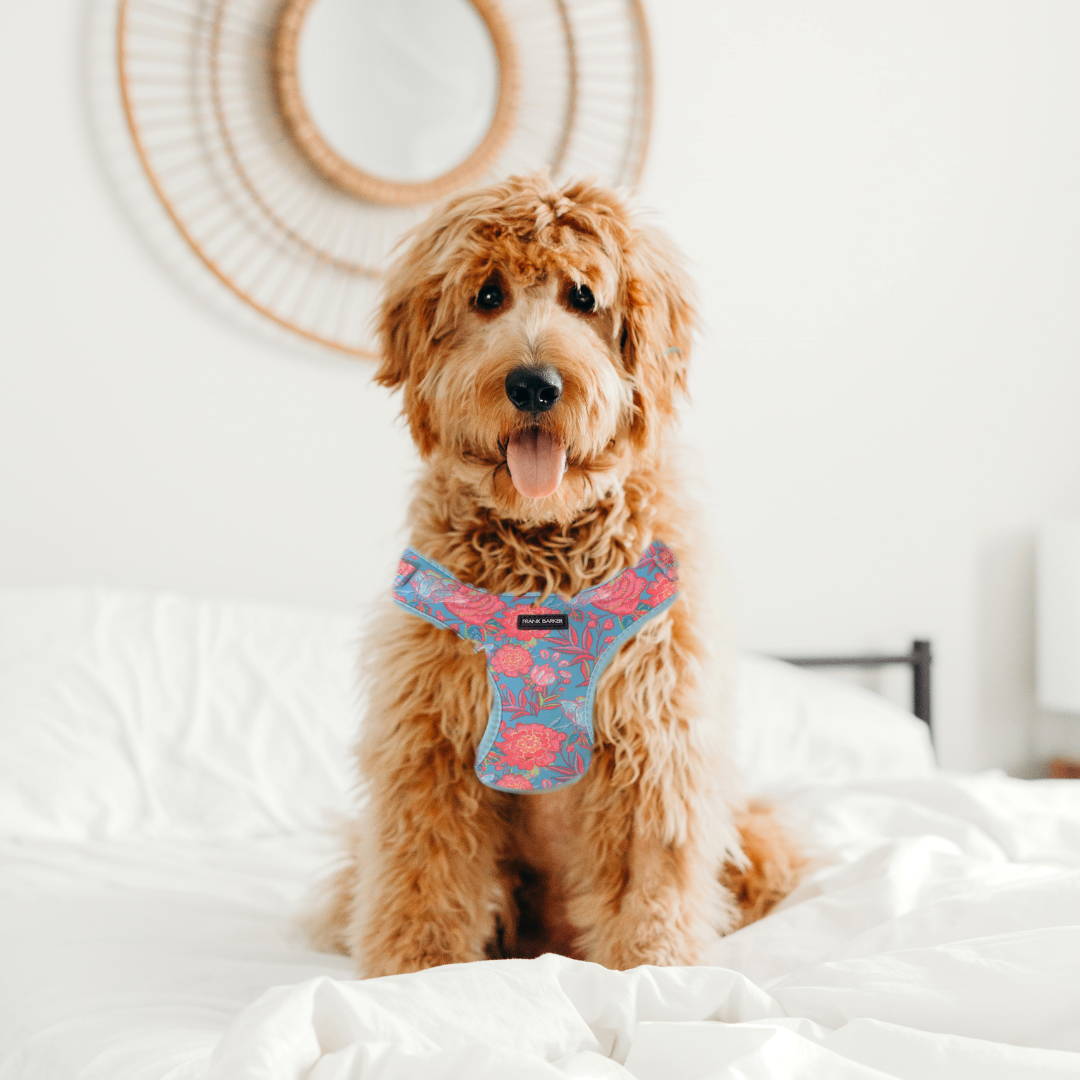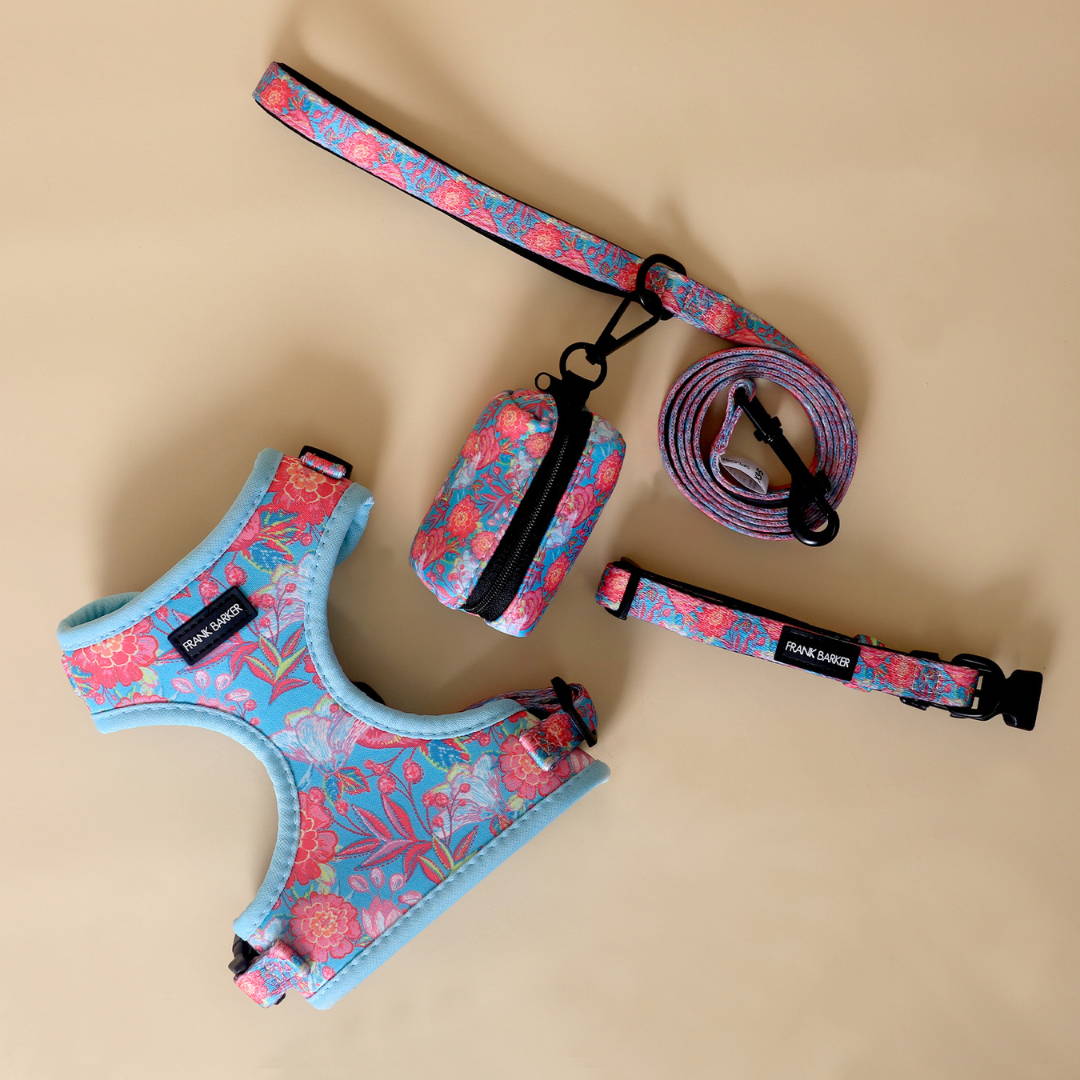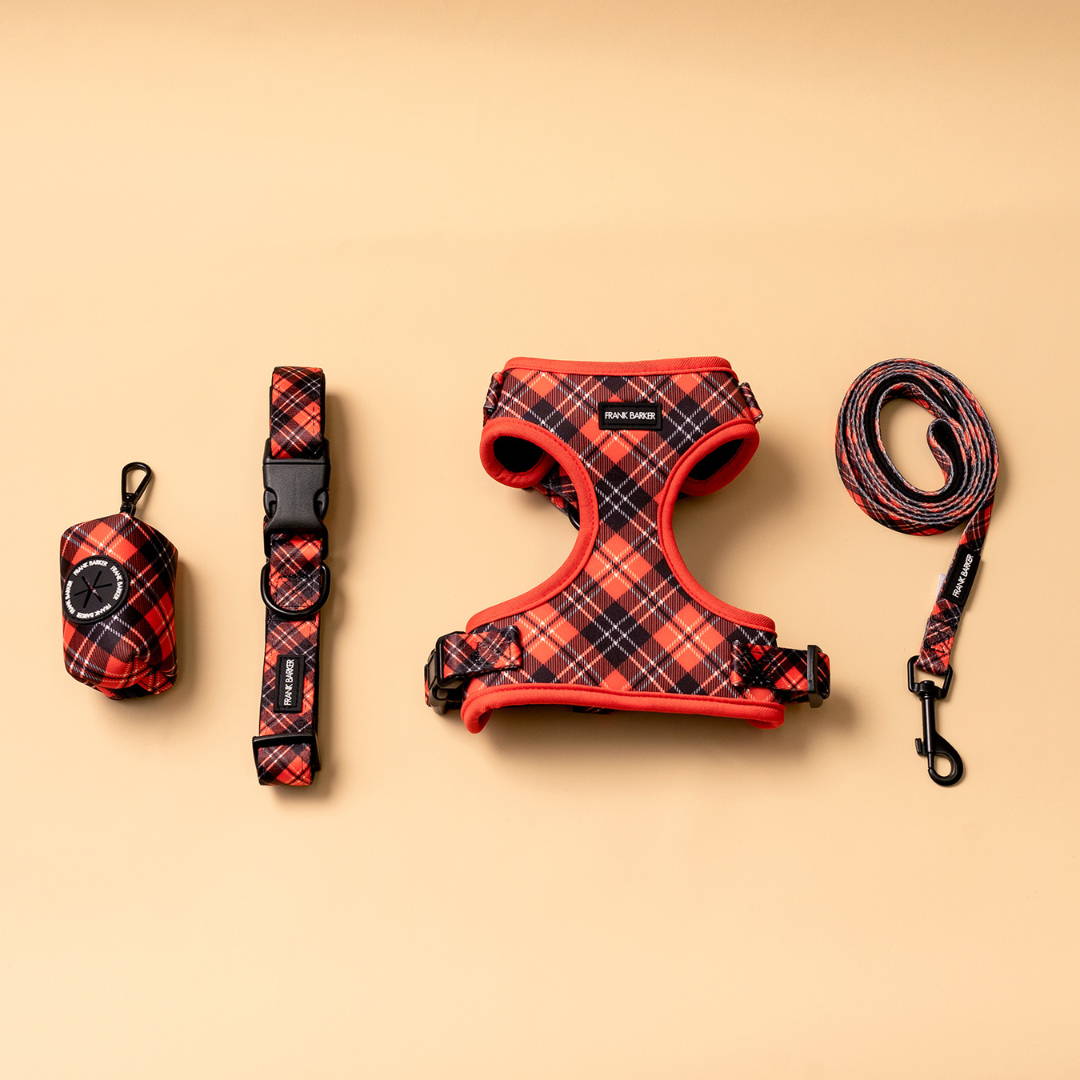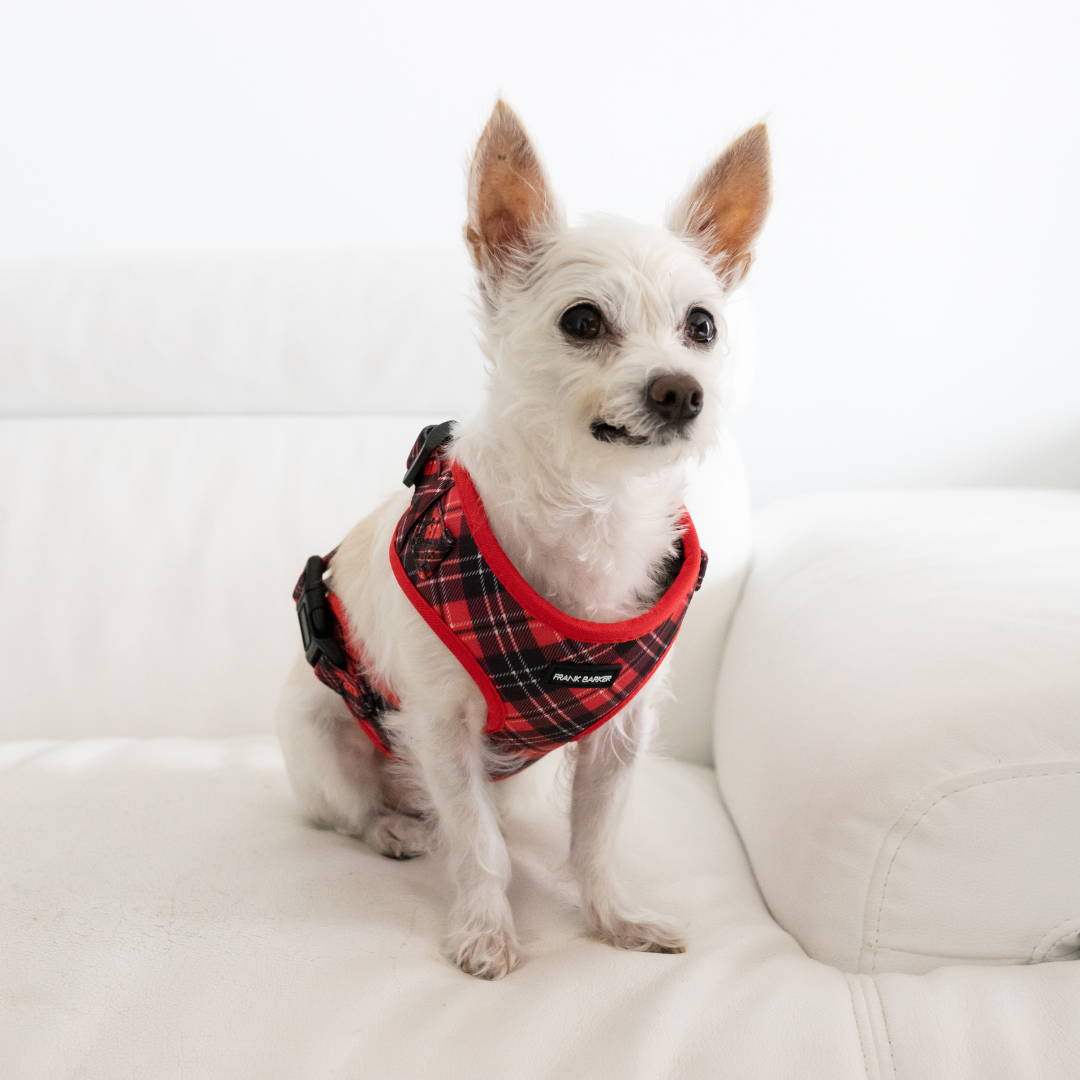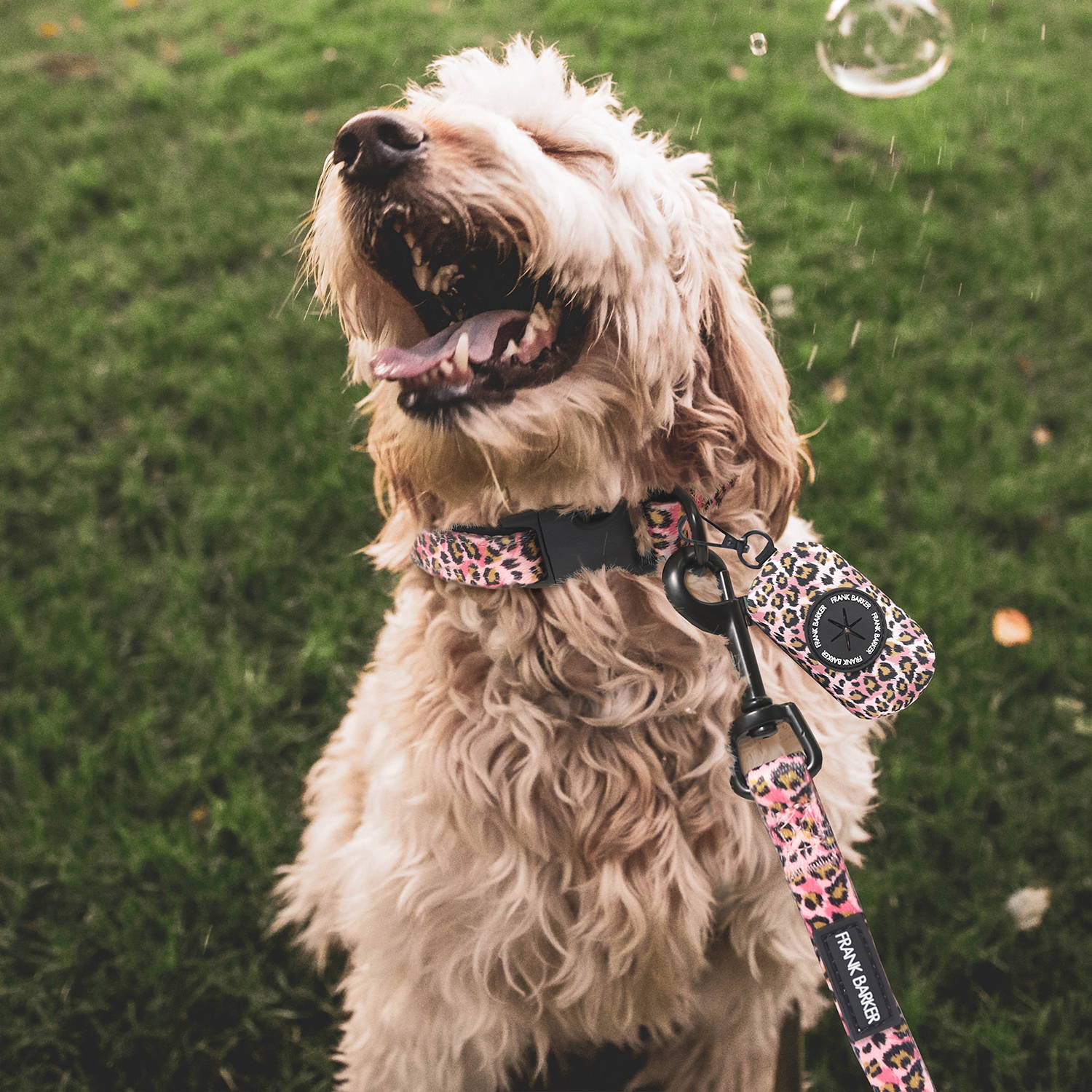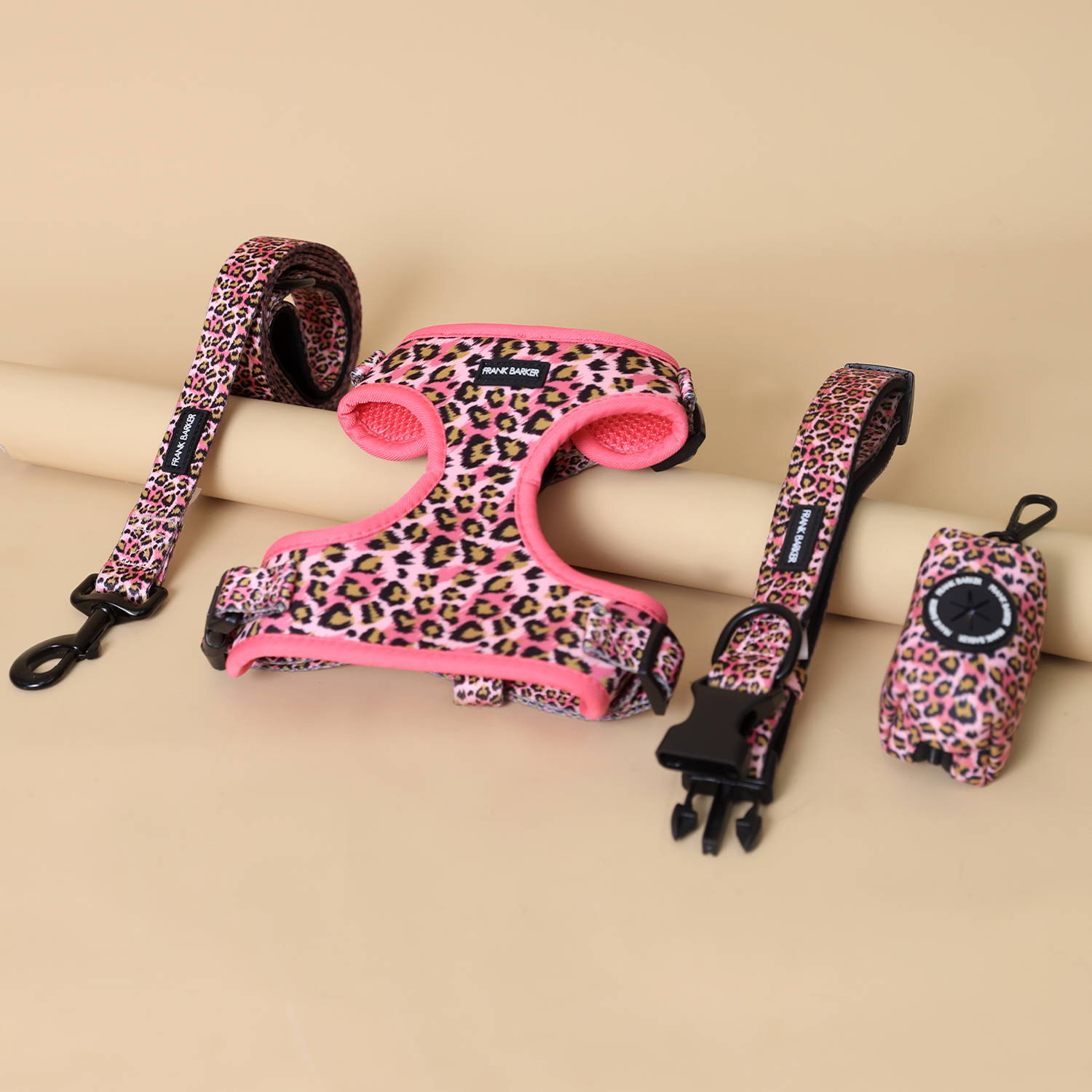 Must-have dog accessories!

Frank Barker's stunningly designed dog accessories are a must-have for any fashion-conscious dog owner. Not only will your dog look great, but they'll also be safe and comfortable on their walks.

'So why settle for bland dog accessories when you can express your love for your four-legged friend in style?'